Vreemd genoeg heb ik zelf dit boek van Aaron Hurst nog niet gelezen. Oorspronkelijk uitgebracht in 2014 in het Engels en afgelopen week verschenen in het Nederlands met de veelzeggende titel 'De Betekeniseconomie'. Ik beperk me voor dit moment tot het samenbrengen van enkele relevante filmpjes die ik op internet vond. Hieronder de originele toelichting bij het boek zoals deze gepubliceerd werd op Amazon.com.
A series of shifts are happening in our economy: Millennials are trading in conventional career paths to launch tech start-ups, start small businesses that are rooted in local communities, or freelance their expertise. We are sharing everything, from bikes and cars, to extra rooms in our homes. We now create, buy and sell handcrafted products in our local communities with ease.
Globally recognized entrepreneur, founder of Taproot Foundation and CEO of Imperative, Aaron Hurst, argues in his latest book that while these developments seem unrelated at first, taken together they reveal a powerful pattern that points to purpose as the new driver of the American economy.
Like the Information Economy, which has driven innovation and economic growth until now, Hurst argues that our new economic era is driven by connecting people to their purpose. It's an economy where value lies in establishing purpose for employees and customers through serving needs greater than their own, enabling personal growth and building community. Based on interviews with thousands of entrepreneurs, Hurst shows this new era is already fueling demand for a whole host of products and services and transforming how millennials view their careers. A new breed of startups like Etsy, Zaarly, Tough Mudder, Kickstarter, and Airbnb are finding new ways to create value by connecting us with our local communities. At the same time, companies like Tesla and Whole Foods are making the march from just appealing to affluent buyers to becoming mainstream brands. Hurst calls these companies, along with the pioneering entrepreneurs who founded them, the Purpose Economy's taste-makers.
This book is at once a personal memoir of Aaron Hurst s own awakening as a purpose driven entrepreneur, when he left a well-paying tech job in 2001 to launch Taproot, creating a pathway for millions of professionals and Fortune 500 companies to volunteer for nonprofits. It's also a blueprint for a new economic era that is transforming companies, markets and our careers to better serve people and the world.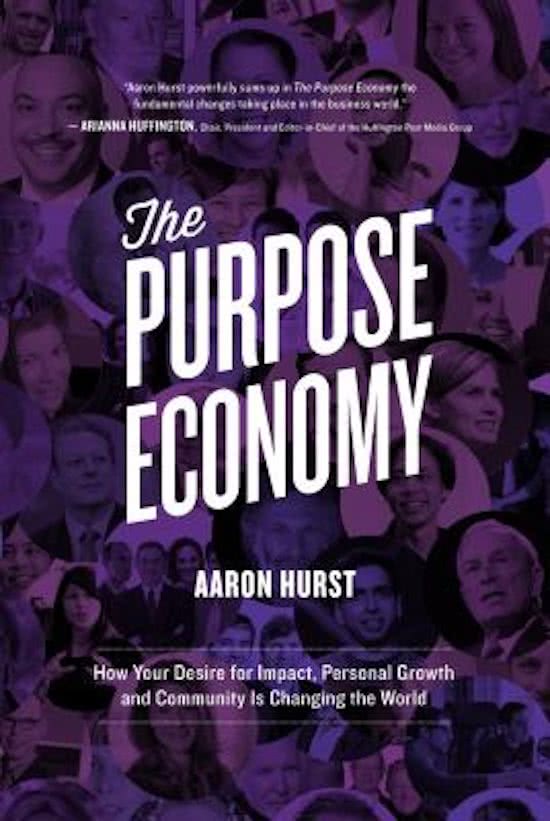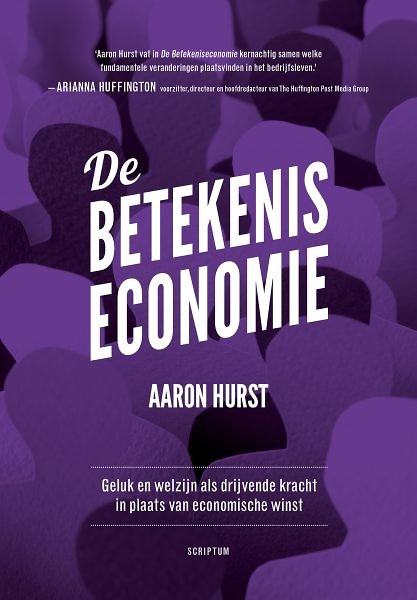 Aaron Hurst over de purpose economy (5:10 minuten)